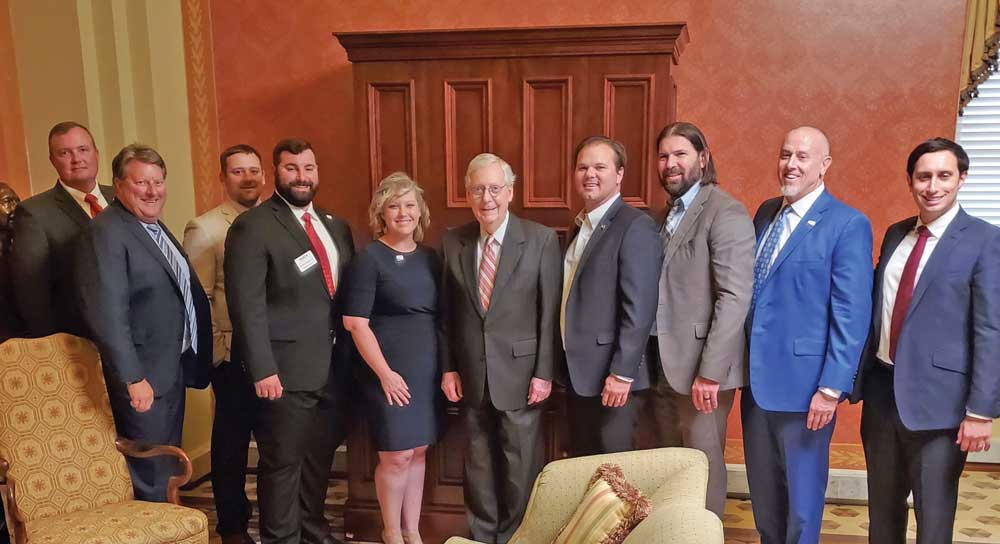 With COVID-19 hopefully in the rear-view mirror, Washington D.C. has slowly begun to return to business as usual…and that means NUCA members are back on Capitol Hill, spreading the good message of America's utility construction industry.
On May 25, for the first time since 2020 NUCA held its first in-person Spring Washington. Though some pandemic-era restrictions remain, Capitol Hill was largely open to our members for the first time in over two years, and NUCA members made the most of their time in the city.
This summit saw over 90 members attend meetings with more than 80 different Congressional lawmakers. Our main goal this year was to ensure the successful implementation and build off the $1.2 trillion Infrastructure Investment and Jobs Act (IIJA), which was passed in the wake of our successful hybrid November 2021 Summit. Through the hard work of our chapters, NUCA's attendees urged Congress to ensure that the Biden Administration respects the intent of the bipartisan infrastructure bill, and to provide adequate oversight such that the bill is not mired in regulatory overreach.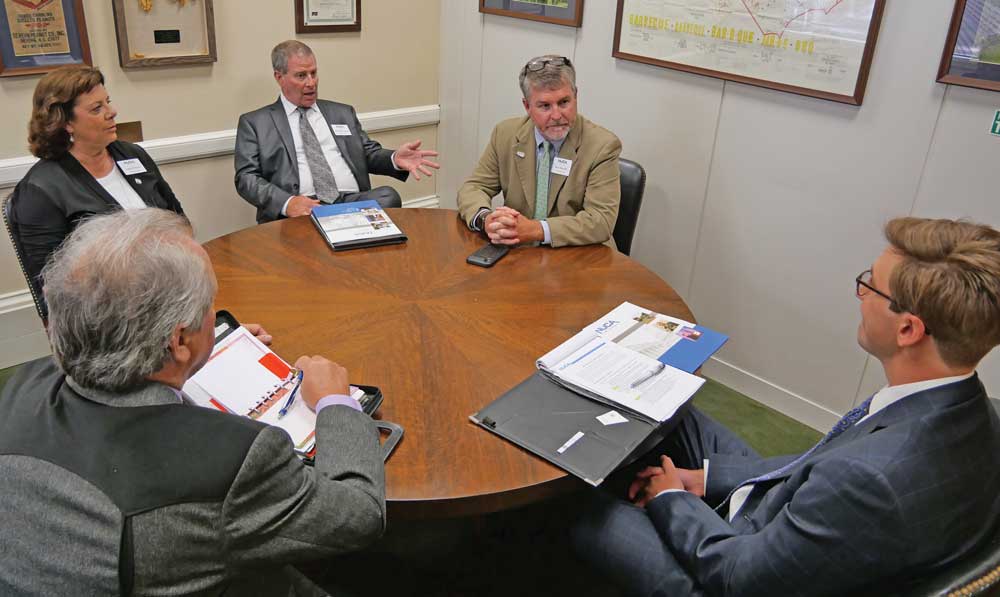 Our attendees also urged lawmakers to increase broadband infrastructure and lead pipe replacement funding, and support NUCA's desired legislation on increasing the use of private activity bonds for water and wastewater projects.
Summit attendees who arrived on May 24 also attended the NUCA Governmental Affairs Committee meeting chaired that day by Tom Butler, NUCA's vice chairman. It was the largest attendance for a committee meeting in quite a while. The Summit's agenda was discussed, and questions about the topics ahead were answered by NUCA's Washington-based staff and lobbyists.
On the morning of the Summit, NUCA members heard from a series of Administration and Congressional speakers providing perspectives on the path forward for IIJA. The message was clear – our industry has a lot of work to do, and a generational opportunity to rebuild this country's underground infrastructure. But we need to take a leadership role to guarantee that things are done correctly, and to provide guidance to Congress and the Administration to navigate the challenges ahead. NUCA members at Summit stepped up to do just that in the weeks since our May event, reaching out to the offices they spoke with to keep the dialogue open and moving in our direction.
Summit is about building key relationships with your local members of Congress. Thanks to NUCA of Kentucky, NUCA was able to talk to top Senate Republicans about our issues. We had several very productive meetings with senior members of Congress, including Senate Minority Leader Mitch McConnell (R-KY). The chapter's meeting with Kentucky's other Senator, Sen. Rand Paul (R-KY) went extremely well and will help our national legislative agenda in the next Congress, which starts in January 2023.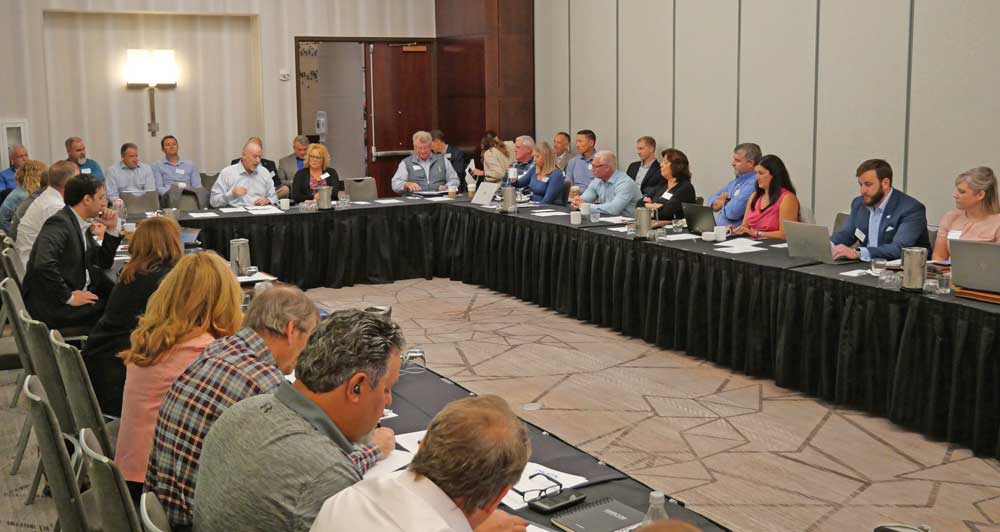 Summit is not just about Congress. A small delegation, led by NUCA CEO Doug Carlson, NUCA Chair Ryan Kinning, and NUCA Government Affairs Chair Tom Butler, also attended a meeting at the White House with the President's infrastructure team. NUCA had a productive conversation with the Administration about the supply chain and workforce challenges faced by our industry, as well as the issues caused by rising inflation and fuel prices. This meeting is already leading to further meetings and discussions with the White House team involving NUCA, our National Partners, and industry members on the supply chain crisis.
The hallmark of any successful Washington Summit is following-up on action items, and the Government Affairs team left that day with no shortage of tasks. First and foremost, in the weeks following our Summit, the team has been in constant contact with the Administration and several Congressional offices, continuing the work started by NUCA members during their time here in DC. Second, NUCA's meeting with the White House infrastructure team has led to ongoing follow-up conversations with the Administration on issues ranging from implementation of Buy American requirements to workforce shortages. And finally, we've been working with Congressional offices on bills that would strengthen and improve upon IIJA. Most notably, we are currently in discussions on multiple bills that would unlock additional avenues for private investment in water and broadband infrastructure, as well as strengthen broadband speed standards to support investment in fiber optics construction.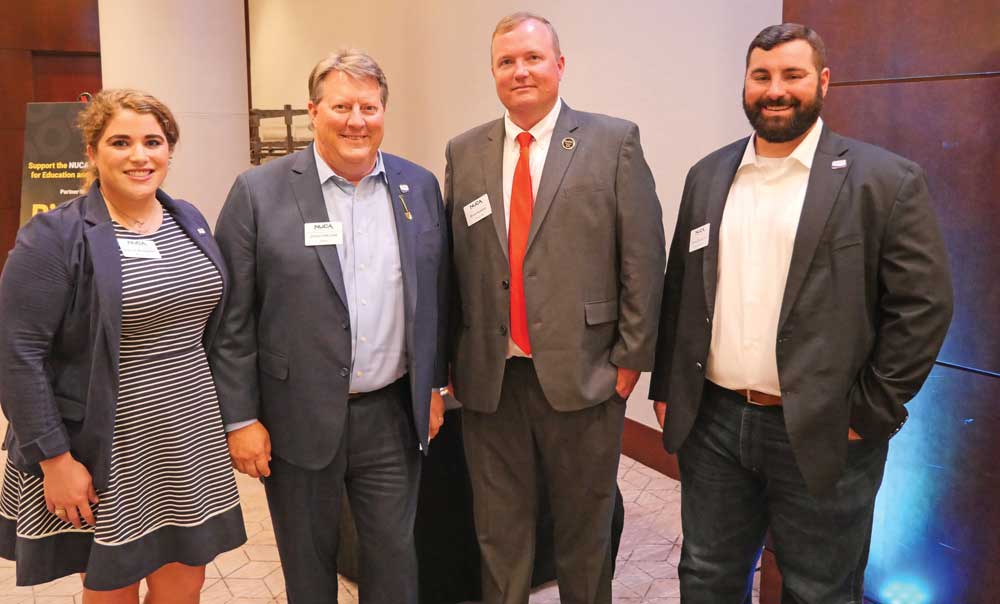 For those who attended Summit, we have two remaining asks for you. First – if you have any feedback, or took any notes during your Congressional meetings, please send them to our Government Affairs team if you haven't already. And second – please consider coming to Washington again next year! The stakes are high for the 2022 midterm elections, and we are sure to see a flurry of important, industry-related legislative activity during the next Congress. If you have never attended a Washington Summit before, our whole team urges you to consider joining us in Washington, D.C. next year to help make a difference for our industry. Your Chapter will have many details about how you can participate and deliver your own message straight to your lawmakers.
Next year's Summit is tentatively scheduled for May 15-17, 2023, in Washington, D.C. Please note that the final date is subject to the Congressional calendar, which will not be released until mid-November.
NUCA kindly thanks our many Summit attendees for their time to visit Washington this spring and make a huge difference for our advocacy program.
Our 2022 fact sheets and future Summit details are always available year-round at www.wedigamerica.org.
Zack Perconti is a registered lobbyist for NUCA and can be reached at zackp@nuca.com.
Tags:
July August 2022 Print Issue
,
NUCA's Washington Summit