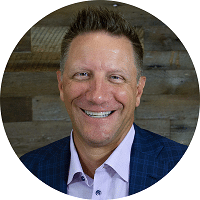 The National Utility Contractors Association (NUCA) announced that Randy Fox will be the keynote speaker for the 2023 Fall Convention and Exhibition, scheduled for October 25-28 in Naples, Florida.
Fox's incredible energy, leadership expertise, and undeniable stage charisma all come together to engage audiences and help people transform their professional and personal lives. Audiences love his authenticity, humor, and captivating stories.
Prior to becoming an international award-winning speaker, author, and coach, Fox earned his stripes with 23 years as an NCAA basketball official and 20 years filled with much success (and some failure too) as a corporate operations and sales leader.
He is a Certified Speaking Professional with the National Speakers Association, has written several prestigious books, and is constantly working to remain uninjured from all the pickleball matches in sunny Florida!
Learn more and watch Fox's video here.
The keynote is sponsored by Core & Main. More information on the 2023 Fall Convention and Exhibition can be found here. Tags: 2023 Convention