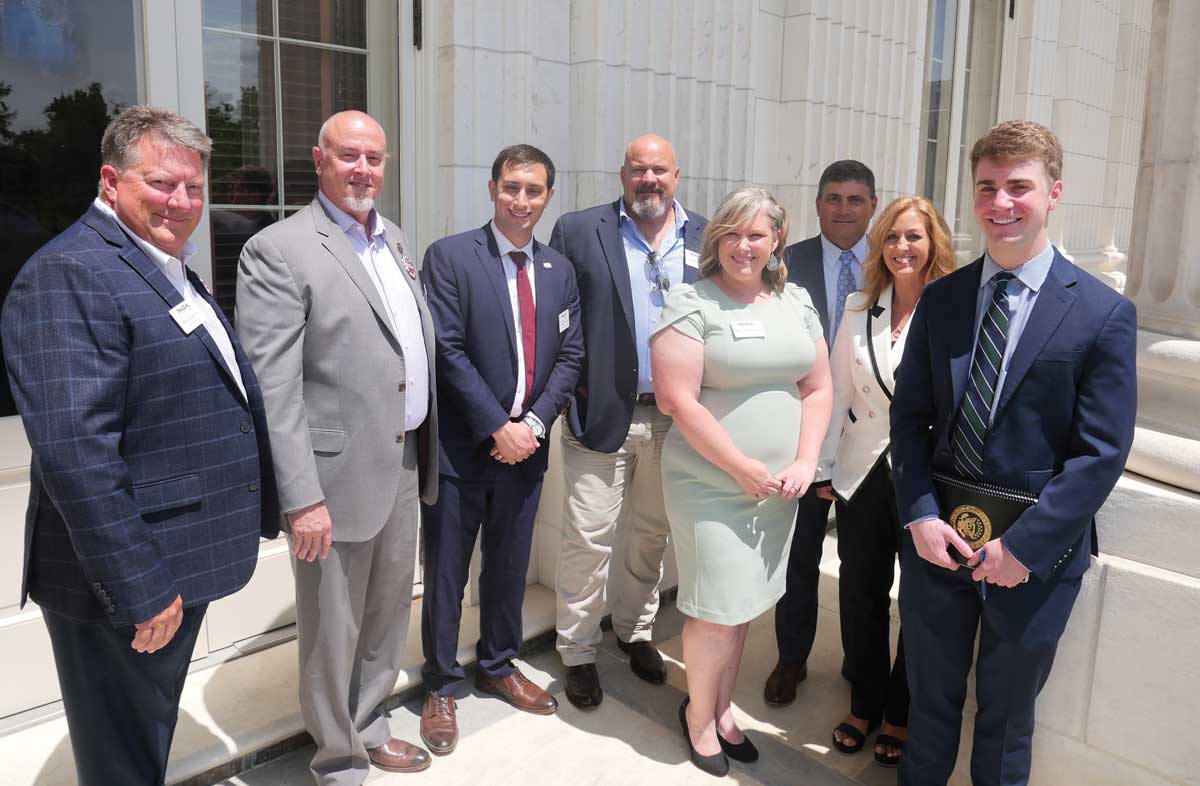 This spring, NUCA's annual Washington Summit delivered an experience not seen since 2019, before the pandemic: open Congressional office buildings and a chance to meet every federal lawmaker in their state.
The 2023 NUCA Washington Summit took place on May 16-17, 2023, at the Holiday Inn Washington Capitol National Mall in Washington, D.C. NUCA's Summit is an annual event that brings together NUCA members from all Chapters to meet with their Senators and Representatives and discuss the issues that matter to them and our industry.
Over the last three years, due to pandemic restrictions, NUCA's Washington Summit has either been a virtual experience or it has only delivered limited access to Capitol Hill offices via tightly controlled appointments. With the pandemic largely in the past, the new House Republican majority upon taking office re-opened the "People's House" to everyone, lifting the restrictions on access that remained. Our attendees were able to schedule meetings as before Covid pandemic restrictions were imposed by then-House leadership, and walk around the House and Senate office buildings without escorts.
With Capitol Hill back to business as usual, our members were able to spend significantly more time visiting lawmakers and talking more about our industry's key issues.
NUCA's annual Washington Summit once again delivered real results for our association and our industry. Our 110 attendees discussed several issues in a record-setting 106 meetings with House and Senate lawmakers and staffers. Two days of informational sessions, break-out meetings, and networking with NUCA chapters from across the country, helped round out this year's Summit.
A highlight of this year's Summit was presenting House Transportation & Infrastructure Committee Chairman Rep. Sam Graves (R-MO-06) with NUCA's 2022 "We Dig America" award, our association's top award for making a significant national contribution to the industry. Rep. Graves has been a solid friend of the U.S. utility construction industry since coming to Congress in 2001, representing his north Missouri district. NUCA of Greater Kansas City Region has hosted or welcomed Rep. Graves and his team at several events over the years, helping him gain understanding of our industry concerns and NUCA's advocacy program.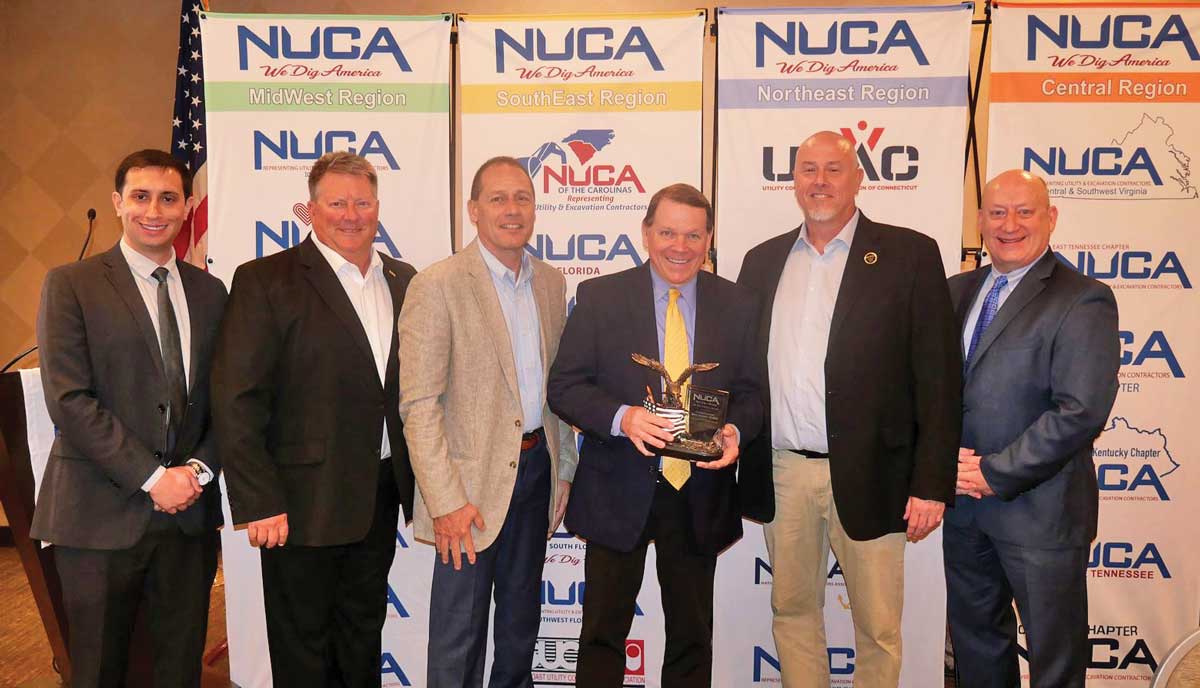 The 2023 Summit focused on four key issues shaping our industry in 2023: implementing the 2021 Infrastructure Investment and Jobs Act (IIJA), finding a path forward on workforce development needs, addressing the continuing materials supply shortages affecting the industry, and several Chapter-specific issues.
Our members came to D.C. at a key time for utility contractors – with funding from IIJA beginning to reach the market over the course of the year, Congress must do its part to ensure we can be successful. Key industry priorities like permitting reform, implementation of IIJA broadband funding, and clarifying the scope and implementation of federal "Build America, Buy America Act" procurement standards were hot topics of discussion, and our advocacy delivered tangible results.
However, even with the record levels of federal investment in water infrastructure, this aspect of our industry remains underfunded. At our pre-Summit meetings members heard from the EPA Office of Water, who took questions about their recent 7th Drinking Water Infrastructure Needs Survey and Assessment (DWINSA) – which showed that drinking water needs alone have increased over $150 billion in only five years. The DWINSA also showed that, despite a $15 billion investment from IIJA to replace lead service lines, another $30 billion or more may be needed to complete full replacement.
Despite this, Congress has still not fully funded water infrastructure programs to the extent authorized in IIJA. Our members brought critical insight to their conversations on Capitol Hill, and spotlighted creative solutions to our water funding needs such as lifting the volume cap on Private Activity Bonds (PABs) for water infrastructure.
After a day starting at 7:30 a.m. and walking to all six Congressional office buildings for lawmaker meetings, the day concluded at 4:30 p.m. with the traditional NUCA Congressional Reception, held at the headquarters Holiday Inn Washington Capitol National Mall hotel three blocks away from the Capitol Complex.
The 2023 Washington Summit is not only a Congressional fly-in event but also a smart business decision. Several members remarked that they were able to make contacts in their legislator's offices that they could not make at any other event.
This year's event photos can be viewed online at nuca.smugmug.com, under the "2023 Washington Summit" folder.
The Washington Summit continues to be a unique opportunity for all NUCA members to share their business stories, expertise, and perspective with their own lawmakers. We hope to see this year's attendees at the 2024 Washington Summit, to be held again in mid-May.
Robert Baylor is NUCA Director of Communications. Tags: July/August 2023 Print Issue, Washington Summit