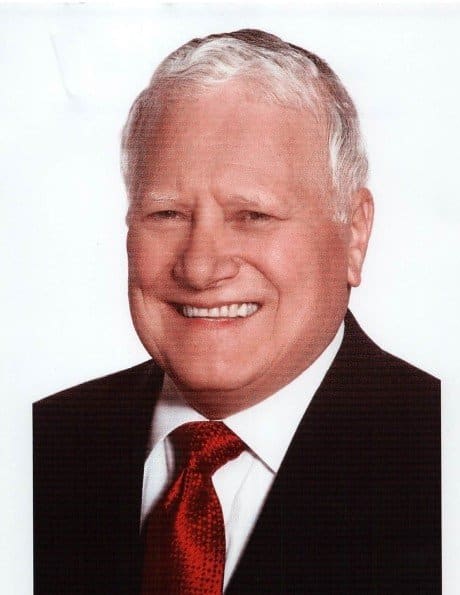 Howard D. Venzie Jr., a long-term NUCA supporter and champion, passed away on Oct. 20, 2022, at the age of 78.
Venzie was born in Philadelphia on Nov. 8, 1943, and was the oldest of his siblings. He was raised in Feasterville, PA, and graduated from Neshaminy High School in 1961. In 1961, he began night classes at Temple University in pursuit of his associate degree in Building Construction Technology, and, later, his bachelor's degree in Business Administration. While attending night classes, he spent his days working as a laborer and, later, as an estimator for his family's plastering company in order to pay his own way through college. Before obtaining his bachelor's degree in 1968, he married his sweetheart, Pamela, on Feb. 16, 1968.
After getting married, Venzie decided that he wanted to pursue a law degree following college. In the fall of 1968, after having been accepted to the University of Kentucky School of Law, Pam and Howard moved to Lexington, Kentucky. After completing his first, Venzie transferred to the to the Villanova University School of Law so the couple could be closer to family. In May 1971, just two days before his law school graduation ceremony, Pam gave birth to their firstborn son, Jeff. Howard and Pam would later have two more sons, Gregory (1973) and Stephen (1977), and the family of five settled in Malvern, PA, where they would remain for over two decades.
Venzie's career was one of his greatest passions, and he proudly continued to work until his final days. From 1971 through early 1975, Howard was associated with the law firm of Pepper, Hamilton & Scheetz in Philadelphia and focused his practice on construction litigation. In March 1975, he began his own law practice in Philadelphia, which developed into the successful boutique construction law firm of Venzie, Phillips & Warshawer where he served as the firm's President and Principal. Venzie's hard work, diligence, and dedication to his clients earned him a reputation as one of the best construction litigators in the Philadelphia area, and his ability to listen, reason and provide honest and direct analyses allowed him to become one of the most sought-after arbitrators and mediators in the construction industry.
Having served as an arbitrator in approximately 100 construction and commercial cases, and as a mediator in more than 850 cases, Venzie was one of the leading pioneers of the construction industry's adoption of alternative dispute resolution. Venzie also enjoyed having two of his sons, Jeff and Stephen, work as attorneys with him and under his tutelage for several years. After closing the firm in 2019, Howard formed his own mediation practice, Venzie Construction ADR Services LLC, where he spent the balance of his career mediating, among others, several large complex cases.
In his spare time, Venzie enjoyed spending time with his family fishing and boating, walking on the boardwalk in Ocean City, NJ, attending his grandchildren's many activities, rooting for his beloved hometown Eagles, Phillies and Flyers, and traveling to Europe and Canada.
Howard was a devoted husband, father and grandfather, and was known to his family, friends, colleagues and many others as a kind and compassionate man with a generous spirit and a big heart who preferred to let his benevolent actions speak louder than his words.