By Jennifer Dawson
Around one in four adults in the United States live with one or more disabilities, which means accessibility should be a key consideration in landscaping projects. Many new buildings and utilities also need to comply with the Americans with Disabilities Act (ADA), which involves installing wheelchair ramps to ensure safe access to people with limited mobility. By prioritizing accessibility in commercial landscaping design, you can create safer and more inclusive spaces.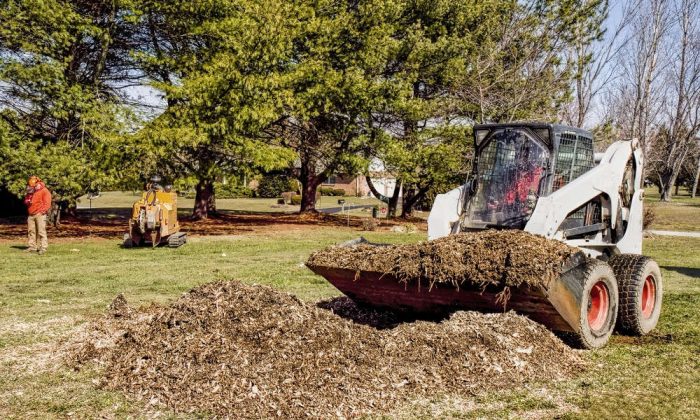 Opt for concrete hardscaping
Although they may look nice, loose materials like gravel, woodchips, and basic soil aren't usually conducive to accessibility as people with limited mobility or sight can have trouble navigating uneven surfaces. These types of uneven materials can also quickly become dangerous in bad weather conditions. So, when it comes to choosing an accessible material, you really can't beat concrete for its non-slip and accessible qualities (it's also low-maintenance and durable). Since concrete also offers a smooth, flat surface that isn't likely to develop cracks and gaps, it creates the perfect safe walkway with minimal risk of trips and falls. When it comes to completing hardscaping jobs efficiently, plate compactors are essential equipment; they seamlessly ensure a properly-compacted base while being manoeuvrable enough to use throughout the installation process.
Importance of ramp access
Since some people with disabilities are unable to navigate steps, ramp accessibility should be a key feature. According to ADA guidelines, ramps need a foot of length per every inch of rise. So, for example, if the front entrance has three steps measuring five inches each, the ramp should measure at least 15 feet in length. While ramps do require ample space, they can also double back on themselves to make them as compact and space-efficient as possible. If the ramp is longer than 30 feet, a rest platform must also be included to improve comfort and prevent fatigue, while level landings are also required both at the top and bottom of the ramp. The width of the ramp is another important consideration: it should accommodate wheelchairs of all shapes and sizes. According to the ADA, ramps must have a minimum width of 36 inches, although certain areas require them to be even wider than this.
Install railings
Handrails are a key addition to accessible landscaping, and when a wheelchair ramp has either a rise of six inches or more, or a length greater than 72 inches, handrails on both sides are a requirement under the ADA. The handrails should be strong, comfortable to grip, and free from any sharp elements with a gripping surface between 1 ¼-1 ½ inches in diameter. Be sure to also include enough space between the handrail and the wall (at least 1 ½ inches) and position it between 34-38 inches above the ramp's surface.
Accessibility should play a key role in commercial landscaping design projects. By opting for accessible materials like concrete and installing ramp access and railings, commercial spaces can be successfully made safe and accessible to everyone. 
The article was contributed by Jennifer Dawson. Tags: landscaping