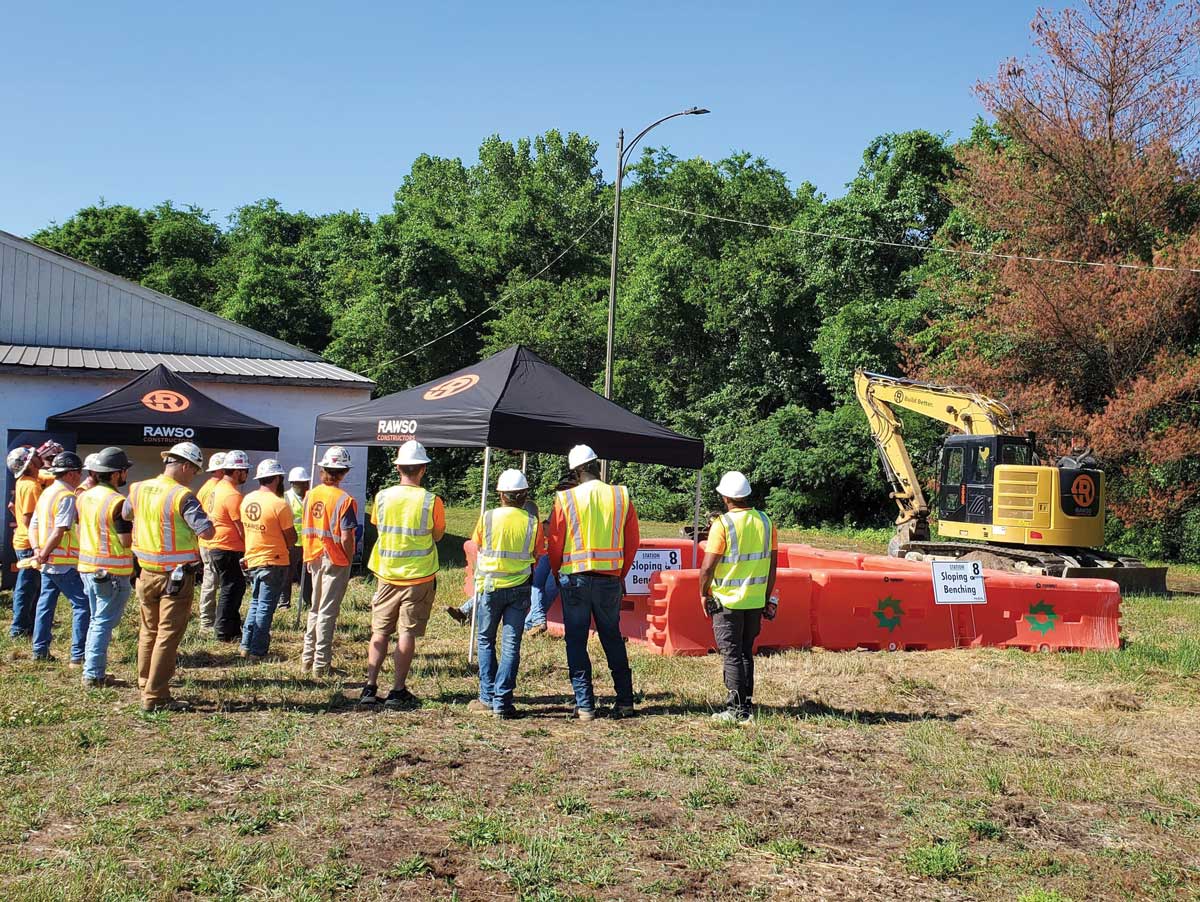 Workforce Initiative Graduates First Class in April

Workforce shortages in construction has been a hot topic of discussion over the last several years, even before the pandemic further exacerbated the issue across just about every industry. In fact, the construction industry averaged more than 390,000 job openings per month in 2022, according to an Associated Builders and Contractors (ABC) report.
While shortages are high, so is demand. The American Society of Civil Engineers (ASCE) have U.S. infrastructure an overall grade of C- in its most recent Report Card, with Drinking Water and Wastewater – two areas near and dear to utility contractors – received marks of C- and D+, respectively.
With increased resources available through the Infrastructure Investment and Jobs Act (IIJA), the lack of available workers is limiting the ability of contractors to bid work and grow their operations. To address the shortfall, NUCA of Middle Tennessee has taken a unique approach to close the gap. This year, Middle Tennessee, in partnership with Volunteer State Community College and the Middle Tennessee Workforce Development Academy, launched the Heavy Equipment Academy.
The Heavy Equipment Academy is a six-week program that trains students – free of charge – for a career in heavy equipment operation. Upon completion of the first program in April 2023, NUCA of Middle Tennessee hosted a job fair that included 12 NUCA member companies.
"Our workforce in Tennessee is like everyone else's is across the country; we're short of trained workers and we're having to turn down work because of it," Natalie Hansen, executive director of NUCA of Middle Tennessee said on NUCA's 'Dig This' podcast. "So, the idea of a Heavy Equipment Academy started over two years ago when our board realized that we were so far behind in workforce development that we needed to take some type of action.
"Many of our Member companies were taking skilled lifetime career employees and using them to train new employees in lieu of being in the field increasing production. It was then that we realized we needed to take assertive actions to turn it around in our industry or we were going to continue to suffer for many years ahead."
In developing the program, NUCA of Middle Tennessee worked with the National Center for Construction Education and Research, a group formed in the 1990s by leading contractors who came together to standardize training and provide industry recognized credentials.
"NCCER develops curriculum in about 40 craft areas and it's been used in all 50 States and 20 countries," Hansen said. "We're one of over 1,000 accredited institutions that provide their credentials. The NCCER program issues industry-recognized credentials, and our students can carry these credentials with them wherever they go. So, we're able to provide workers with formalized training, while also kick-starting their careers."
Fourteen students – ranging in age from 18 to 62 – completed the inaugural course. All of the graduating students found employment in the construction industry, mostly with NUCA member companies. The second Heavy Equipment Academy began July 10.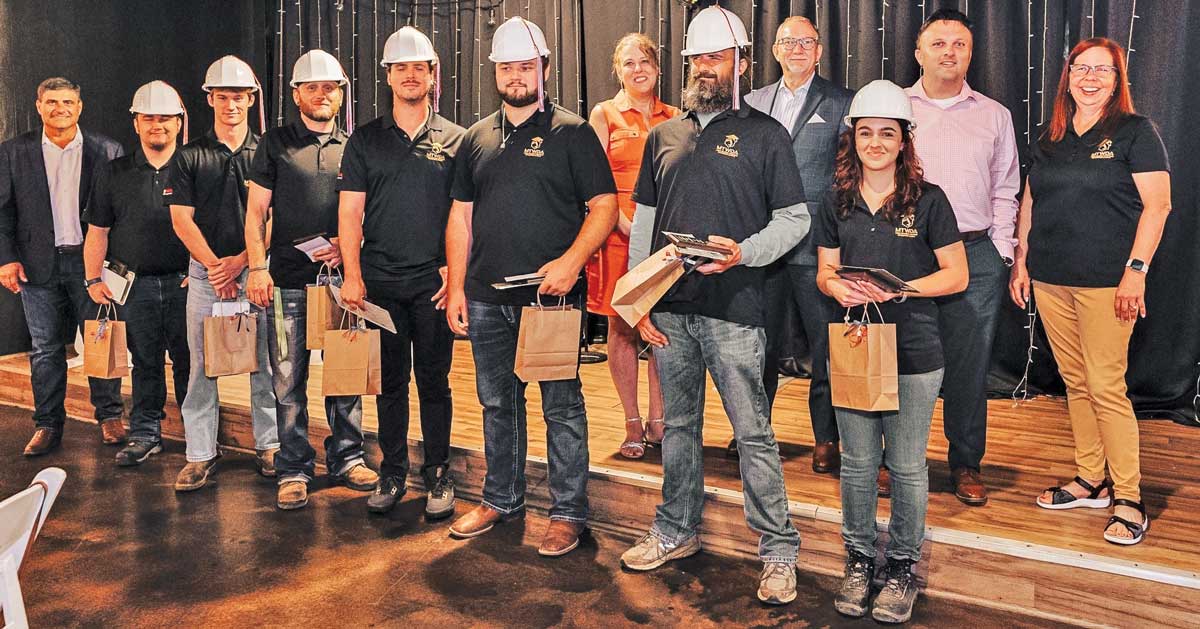 The class covers a range of basic construction topics including Communications, Math, Construction Drawings, Basic Rigging, Material Handling, Handling of Power and Hand Tools, and Employability. The students also receive certifications in CPR, First Aid, and OSHA10.
Following 2 1/2 weeks of core instruction (72 hours of instruction), students perform online and performance testing and proceed to Level 1 training (encompassing about 40 hours of additional classroom instruction and testing). Students use simulators and field training to become proficient in heavy equipment safety, identification of heavy equipment, and basic operational techniques. During the six weeks in the course, they visit project sites and vendor locations. After graduation, students will return to the school about once a month to receive an additional 240 hours of classroom and field training.
Students trained in simulators and on equipment provided by Thompson Machinery, Portland Utilities Construction Co., Parman Tractor & Equipment, and Cleary Construction. Training materials and equipment were provided by Sunbelt Rentals, Rogers Group, United Rentals, Ferguson Waterworks, Pavement Restorations Inc., Badger, and TN 811.
For Hansen, helping to advance the industry is a labor of love. She spent more than 40 years in the industry before accepting the executive director position at NUCA of Middle Tennessee. "In my role I can use all of my background and training to help give back to the industry," she said. "Hopefully, some of the younger people will start seeing construction as a desirable and fun career."
In addition to the Heavy Equipment Academy, NUCA of Middle Tennessee has a Dozer Day event scheduled for Sept. 16 to increase industry awareness among high school aged students and younger, as well as their parents. "Dozer Day is a great event because everybody loves to run tractors and equipment," Hansen said. "It is a great way to introduce people to construction and what could become a rewarding career. There is nothing like being involved on a construction project from the start, turning that first shovel of dirt and seeing that blank canvass transform into a completed project that benefits the community. It is a very satisfying feeling."
For more information about the Heavy Equipment Academy, go to www.nucamidtn.com. To listen to NUCA's 'Dig This' podcast, visit nuca.com/podcast. Tags: Heavy Equipment Academy, NUCA of Middle Tennesse, September/October 2023 Print Issue