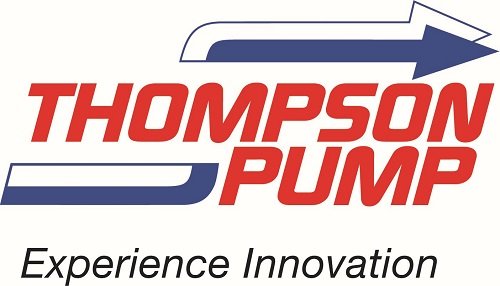 Thompson Pump and Manufacturing Company, one of the nation's leading manufacturers of heavy-duty, diesel-powered bypass and dewatering pumps, announces it has been awarded a cooperative purchasing contract with Sourcewell. Thompson Pump's contract #101221-TPM is categorized under Sewer Vacuum, Hydro-Excavation and Municipal Pumping Equipment with Related Accessories and Supplies; it is offering its full-line of dewatering pumps, bypass pumps and optional accessories. Thompson Pump is honored to be awarded a third consecutive Sourcewell co-operative purchasing contract, with this one in effect through October 11, 2025.
"Thompson Pump has been offering its high-quality pumps and accessories to local, state and federal governments for more than 50 years, and with this Sourcewell contract, all government customers can efficiently streamline their procurement procedures to obtain the pumps they want and need, at discounted prices," said David Perry, Municipal Sales Manager for Thompson Pump. "Utilizing the Sourcewell contract allows us to offer the best overall value to our government customers, not only through our products but through our continued service in training, local representation, experience and so much more."
Sourcewell, formerly National Joint Powers Alliance (NJPA), is a self-sustaining government organization that connects various high-quality vendors to the buying power of more than 50,000 government, education and nonprofit organizations. After competitively soliciting and awarding a cooperative contract, member municipalities have access to Thompson Pumps' high-quality wet and dry prime trash pumps, diaphragm pumps, high pressure pumps, hydraulic and electric pumps, sound attenuation enclosures, control panels and accessories, as well as their exceptional service and support.
"Whether for flood mitigation, preventing environmental pollution, public safety concerns, construction preparation, or any other pump-related application, our pumps are customized for each municipal customer's specific needs and our team is on hand for any guidance and training needed," said Chris Thompson, President of Thompson Pump and Manufacturing Company.
For more information on this contract, visit the Sourcewell's Thompson Pump page on their website.
Thompson Pump is part of multiple national and local purchasing cooperative contracts for direct purchase options including, the General Services Administration (GSA), the Florida Sheriffs' Association, the North Carolina Sheriffs' Association and the Virginia Sheriffs' Association – partnerships that demonstrate Thompson Pump's ongoing commitment to the government sector and providing customers with dependable equipment. Tags: Thompson Pump