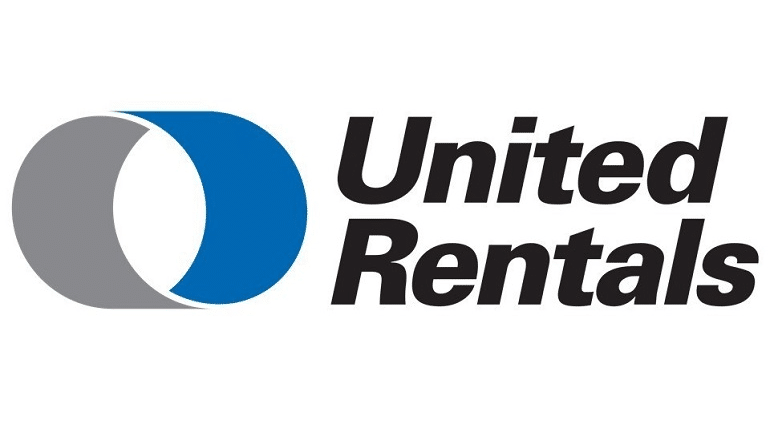 United Rentals Inc. announced it was selected for the Glassdoor Employees' Choice Award, recognizing the Best Places to Work in 2023. Unlike other workplace awards, this award is based solely on the input of employees, who voluntarily provide anonymous feedback by completing a company review about their job, work environment and employer on Glassdoor, a leader in job and company insights.
Glassdoor's Best Places to Work winners were determined using company reviews shared by U.S.-based employees between Oct. 19, 2021 and Oct. 17, 2022. During the year-long eligibility period, employers considered must have received at least 75 ratings for each of Glassdoor's nine workplace attributes (overall company rating, career opportunities, compensation and benefits, culture and values, diversity and inclusion, senior management, work-life balance, recommend to a friend and six-month business outlook). The final list was compiled using Glassdoor's proprietary algorithm and considers quantity, quality and consistency of reviews. The complete awards methodology can be found here.
"The Glassdoor Employees' Choice Award reflects our passion for helping our people grow professionally and embrace a Work United™ approach to service, safety and sustainability," said Craig Pintoff, Executive Vice President and Chief Administrative Officer, United Rentals. "Our culture is based on our corporate values and centers on mutual respect, job satisfaction, diversity and a shared responsibility to build a better future together."
United Rentals is focused on hiring and retaining exceptional employees at every level, and has been recognized for its unparalleled people-centric culture. The company is honored to be recognized by Glassdoor, and proud to add to a list of awards including America's Most JUST Companies, America's Most Responsible Companies 2023, and a long time standing as Gold Military Friendly Employer. The company offers customized and robust training programs, employee resource groups, and comprehensive benefits and compensation. United Rentals also has an award-winning safety program and is the industry leader in safety and sustainability. It is actively recruiting for newly-opened positions. Information on opportunities can be found on the United Rentals Careers website.
Tags:
United Rentals