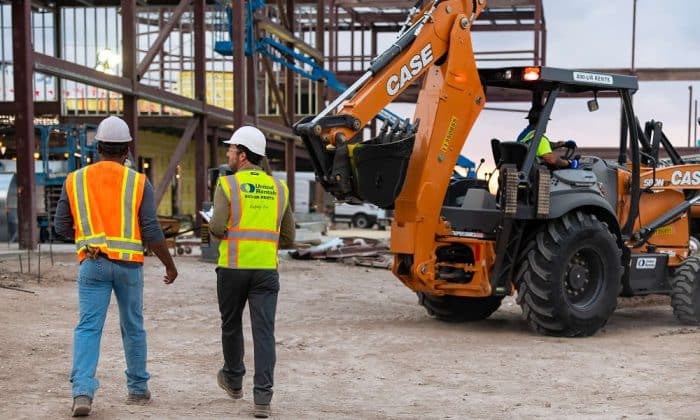 United Rentals Inc. announced it was selected to the TIME World's Best Companies 2023 list. The award recognizes United Rentals as among the top-performing companies across the globe.
The World's Best Companies list includes a wide range of industries such as retail, manufacturing, engineering, automotive and services. United Rentals is the highest-ranked equipment rental company on the list.
TIME conducted the new annual index in partnership with Statista, a leading international provider of market and consumer data and rankings. To create the list, Statista evaluated companies based on three primary dimensions: employee satisfaction, revenue growth and sustainability (ESG). The research included survey data from approximately 150,000 employees worldwide, company revenue growth data for the last three years and evaluating environmental, social and governance dimensions.
"The TIME World's Best Companies recognition reflects how we are delivering on our commitment to building a better future together," said Matthew Flannery, chief executive officer, United Rentals. "We are grateful to all our stakeholders who helped us build an ethical, sustainable and successful business, especially our 25,000 team members who Work United® every day to get the job done."
United Rentals partners with customers, communities and employees to create safe, productive and sustainable worksites. The company supports its workforce with an empowering, inclusive, purpose-driven culture and best-in-class incentive and development opportunities.
The company is proud to add this award to its list of accolades in the last year including: Glassdoor Employee's Choice, America's Best Managed Companies and 2023 VETS Indexes 5 Star Employer. Tags: United Rentals