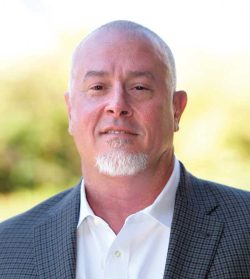 Delivering safety on a construction jobsite can keep a person up at night. "Is my company's safety program as strong as it could be?" is a question asked by every executive and foreman. Do you know who else asks that question? Every one of your employees, too.
At NUCA, we keep the drumbeat of jobsite safety turned up to 11. And we all know the reason why: our jobsites, if not properly managed with the right people and safety programs, can be very dangerous areas. Reducing this risk as much as humanly possible is what our training programs deliver.
Construction safety is not only a moral obligation to our employees, but it's also a smart business decision. Investing in safety programs and employee safety training can reduce the risk of injuries, accidents, and fatalities. A good company safety program can also improve the cost-effectiveness of every project by saving time, money and resources that would be devoted to accident responses.
Protecting the most valuable asset we have to complete our projects—our employees—is what a safety program seeks to accomplish. Tragically, trench injuries and deaths show an alarming increase, with OSHA reported 39 trench collapse deaths in 2022, up from 15 fatalities in 2021. These deaths are not only tragic but also costly for the employers, who have to pay for medical expenses, workers' compensation, legal fees, and fines. Moreover, accidents and injuries can also affect the morale and productivity of a company's employees, leading to delays and errors.
Construction safety can also enhance the cost-effectiveness of a project by reducing waste and increasing efficiency. The most cost-effective safety program elements are subcontractor selection and management and upper management support and commitment. Those two actions, properly executed, can ensure that the project is undertaken by qualified and competent contractors who follow safety standards
and regulations
Your next question should be: "Who can examine my company's safety program to make sure it is as strong as possible, review its processes, and evaluate its strengths and weaknesses?" That answer is easy: NUCA-STAR.
NUCA-STAR can do all of that. But that decision rests with you.
NUCA's STAR (Safety, Training, Awareness and Recognition) Program (nuca.com/nucastar) provides a venue for every company in the utility construction industry to measure the effectiveness of their safety programs and recognize how these important company assets can be improved.
I encourage more NUCA members this year to take advantage of this free member benefit and make sure through NUCA-STAR your company can deliver the jobsite safety program deserved by every one of our employees—and our companies. "Make NUCA (STAR) Yours" this year to keep your employees safe and your projects profitable.
Sincerely yours,
Thomas P. Butler
NUCA Chairman of the Board / Petticoat-Schmitt Civil Contractors, Inc. Tags: Chairman's Message, July/August 2023 Print Issue