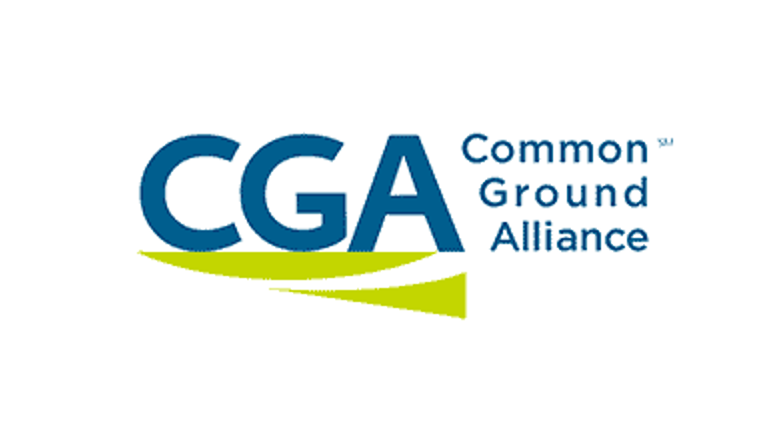 The Common Ground Alliance (CGA) announced that it completed the acquisition of the Gold Shovel Association (GSA). CGA welcomes former GSA members to the association and as participants in CGA's new arm, the Damage Prevention Institute.
The Damage Prevention Institute (DPI) will address systemic inefficiencies in the damage prevention industry by developing performance metrics for all stakeholders that reflect adherence to CGA's Best Practices and a commitment to reducing damages to buried infrastructure.
Building upon CGA's foundational DIRT (Damage Information Reporting Tool) data and GSA's metrics development, the DPI will focus on evaluating the performance of each stakeholder group engaged in the damage prevention process through a metrics-focused, peer-reviewed model of accreditation.
Those joining the CGA as a former member of the Gold Shovel Association wishing to participate in the DPI, please visit https://dpi.commongroundalliance.com/Participate to enroll. The website will guide you through the enrollment process. Additional information is available at [email protected] or 571-500-2085.
Voluntary participation in the DPI is now open to all CGA members, including facility owners/operators, excavators and locators. Criteria for DPI accreditation will be comprised of damage and metrics reporting, adherence to DPI policies and implementation of CGA Best Practices, among other requirements.
"CGA's Damage Prevention Institute is making important advances in developing the next generation of metrics and processes that will meaningfully reduce damages to buried infrastructure," said Sarah Magruder Lyle, president and CEO of CGA. "I encourage all excavators, facility owners and operators, and locators to actively engage in this critical next chapter in damage prevention by participating in the DPI and embracing the importance of not only shared responsibility, but shared accountability in the damage prevention process."
For more information on the DPI and how to participate, please register for the upcoming Jan. 18 webinar, "Get to Know the Damage Prevention Institute."