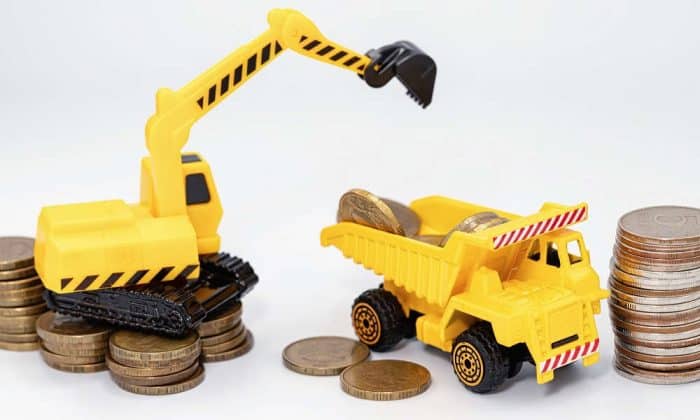 Total construction spending in April increased by 1.2 percent from March and 7.2 percent year-over-year as widespread gains in nonresidential and multifamily construction spending offset a continuing plunge in single-family homebuilding, according to an analysis today by the Associated General Contractors of America of new federal data. Association officials welcomed the growth in demand for most types of construction but cautioned that firms will have a tough time finding enough workers amid tight labor conditions.
"Today's report shows there has been no letup in most categories of construction despite worries about tighter credit and a possible slowdown in the broader economy," said Ken Simonson, the association's chief economist. "The top concern for most contractors is finding qualified workers, not projects to bid on."
Construction spending, not adjusted for inflation, totaled $1.908 trillion at a seasonally adjusted annual rate in April, 1.2 percent above the March rate, which was revised up sharply from the initial estimate a month ago. The total exceeded the April 2022 rate by 7.2 percent.
Spending on private nonresidential construction increased 2.4 percent from March and 31.2 percent from a year earlier, the largest year-over-year gain in more than 15 years. Spending on public nonresidential construction increased by 1.1 percent in April and 16.8 percent over 12 months, the steepest year-over-year increase in the 30-year history of the data.
Nonresidential spending increased for the year in every category. The largest segment, manufacturing construction, jumped 8.6 percent in April and more than doubled over 12 months, rising 103.8 percent. Commercial construction—comprising warehouse, retail, and farm structures—climbed 0.7 percent for the month and 23.7 percent over 12 months. Highway and street construction rose 1.2 percent and 21.4 percent, respectively.
Private residential construction spending climbed 0.5 percent for the month but fell 9.2 percent for the year. Spending on new multifamily construction rose 0.6 percent from March and 24.9 percent from April 2022, the largest rise since 2016. But total residential spending was dragged down by single-family construction, which declined for the 12th month in a row, falling 0.8 percent from March and 24.7 percent from April 2022.
Association officials urged members of Congress and the Biden administration to work together to boost investments in construction training and education programs. They noted that construction careers pay well above the average job. They also urged federal officials to enact immigration reforms that will allow more people to lawfully enter the country and work in construction.
"It is encouraging to see growing public and private sector demand for construction," said Stephen E. Sandherr, the association's chief executive officer. "Federal officials can help make sure workers are prepared to take advantage of the many high-paying opportunities available to them in the construction sector."