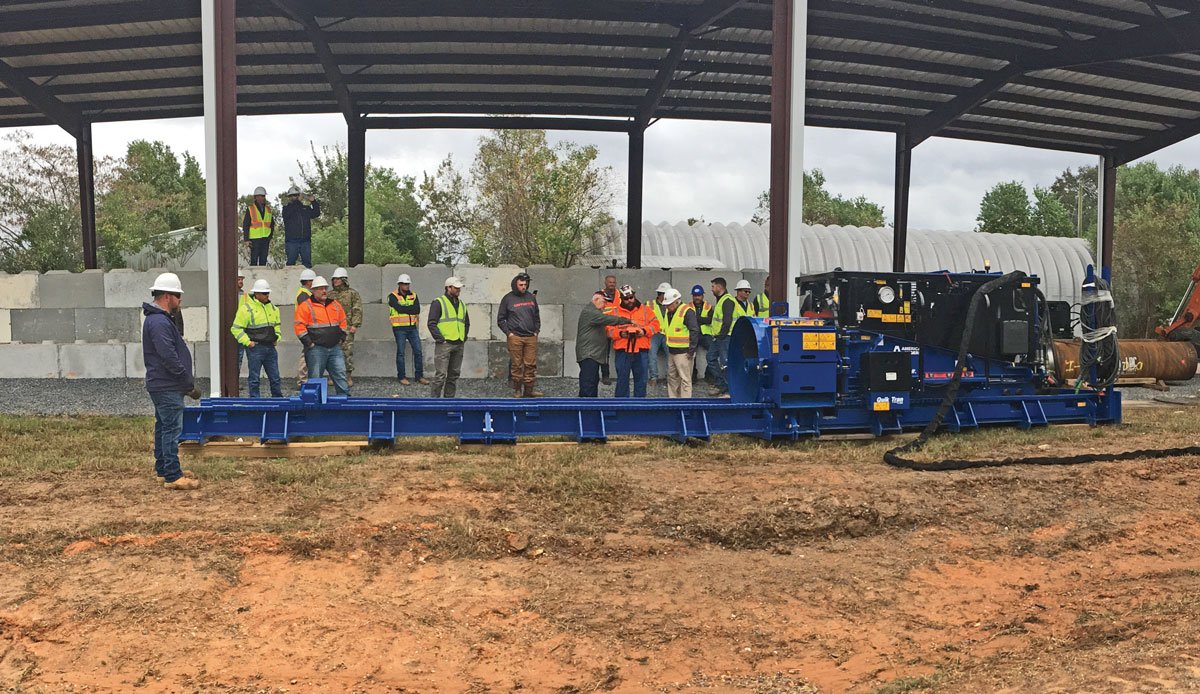 With utility contracting companies seeking new workers to meet an increasing demand for projects, the need to train workers is at an all-time high. According to a recent report by the Associated General Contractors of America, nearly all construction firms face shortfalls in their workforces, resulting in an inability to complete projects efficiently and limiting their ability for growth. According to the report, 93 percent of construction companies are seeking to fill openings within their operations.
One of the reasons for the shortfall cited by the report was the lack of experienced candidates available to perform the work. Fortunately, there are training and educational opportunities available that may help get new hires up to speed quicker.
One such opportunity is the Auger Boring School hoste d by Louisiana Tech University in Ruston, Louisiana, in conjunction with the Division of Construction Engineering & Management at Purdue University's College of Engineering. The four-day course has been developed in association with industry partners, including NUCA, and aims to meet the high demand for training engineers and contractors in auger boring design, application, and installation. The school includes both classroom lectures and field operations at Tech's new outdoor training and research facility.
Course directors are Tom Iseley, Ph.D., P.E., Dist. M.ASCE, and John Matthews, Ph.D., M.ASCE. Iseley is a PWAM Beavers Heavy Construction Distinguished Fellow and Professor of Engineering Practice Construction Engineering & Management at Purdue University. Matthews is the director of the Trenchless Technology Center (TTC), Eminent Scholar Chair in Construction and Professor, CE & CET at Louisiana Tech University.
"We see a lot of demand from contractors for training because workforce development has been an issue for our industry and will continue to be an issue in the future," says Matthews. "The thrust of the school is the field training where attendees can get out and actually use the equipment in the field."
The course is designed for contractors, engineers, project superintendents, foremen, crew members, estimators, public officials, educators, state highway department representatives, and regulatory agency representatives, and also is of interest to engineers designing and planning auger boring projects.
Typical attendees are individuals from companies looking to enter into or expand their auger boring business. "Our focus is on workforce development," Matthews says. "Whether a company has just purchased their first auger boring machine or is expanding its services, our goal is to train workers on the equipment and get them up to speed quickly. With this type of format, attendees can touch the equipment, run the augers and push casing. It is a very hands-on course coupled with classroom training on the basics of auger boring."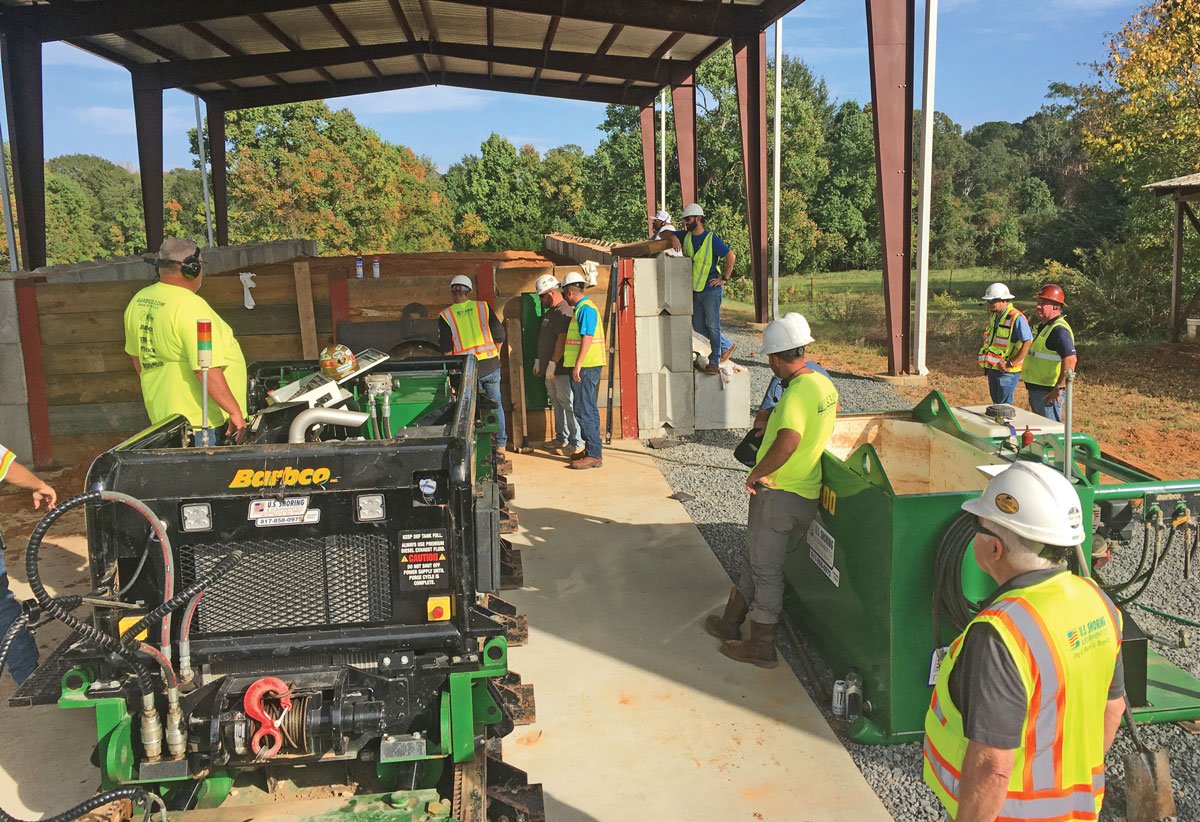 Matthews says that typically the course draws in the range of 20 to 40 attendees from companies large and small throughout the country.
The course covers topics including auger boring history; best practices; project planning, design, and specifications; geotechnical considerations including settlement risks; equipment; safety; shoring; shaft/pit construction; pipe/pipe materials; groundwater control; instrumentation and monitoring; and claims, among others.
The course is taught by experienced industry professionals, with industry support through the years coming from companies including Barbo, American Augers, Trinity Products, U.S. Shoring, Trenchless Rental Solutions, Midwest Mole, Baroid, and more.
Louisiana Tech recently opened its Barbera Education, Research & Training (BERT) facility on campus. The facility honors the past through the recognition of the contributions of the Barbera family (Leo, founder of American Augers, and brother Jim, founder of Barbco) to the trenchless industry. The brothers were awarded the Trenchless Technology Center's first Lifetime Achievement Awards during the 2018 course.
The BERT facility drives the future of the industry through the establishment of a world-class field training and research facility. The new facility provides a state-of-the-art environment that allows year-round training.
The firth annual Auger Boring School is scheduled for Nov. 7-10, 2022, in Ruston. CEUs and PDHs are available for those completing the course. Tags: September/October 2022 Print Issue