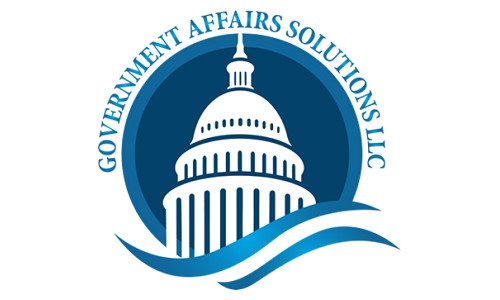 Government Affairs Solutions (GA Solutions), a new firm based in Churchton, MD, is providing advocacy and other government-relations services to a growing list of clients. Beginning June 1, GA Solutions represents the American Pipeline Contractors Association and the Power & Communication Contractors Association, and more recently has signed on to represent the National Utility Contractors Association and the State Technical College of Missouri.
GA Solutions principals Jaime Steve and Zack Perconti will lead the government affairs efforts. They are partnering with Innovative Association Solutions, who provides back-office support, accounting, IT, and marketing services.
"I have known and worked with Jaime and Zack for many years now, and I am thrilled to start this venture with them," IAS principal Tim Wagner said. "I am confident in their experience, knowledge, and passion for the work."
A graduate of Cornell University and the New York Law School, Jaime Steve has been lobbying on behalf of energy and telecom firms in Washington, D.C., for 25 years. He was legislative director for the American Wind Energy Association for 12 years and spent another seven representing energy companies on Capitol Hill. The Hill newspaper recognized Steve as one of the "50 Best Business Lobbyists on Capitol Hill." Away from work, Steve regularly busts his knuckles repairing old British and American cars, and he enjoys visiting new places with his wife, Whitney.
Zack Perconti, a graduate of the College of William & Mary and the Schar School of Policy and Government at George Mason University, has worked on infrastructure and labor issues since 2016. He has deep knowledge of U.S. legislative, budgetary, and regulatory processes and is an expert on grassroots communication. This has translated into high effectiveness in achieving clients' government-relations objectives. Perconti is an accomplished home chef, and he enjoys hiking with his wife, Ariela, and their dog, Sadie.
"The GA Solutions team is privileged to represent the hard-working folks who build and maintain America's vital infrastructure," Steve said. "We aim to work like hell to make their voices and concerns heard and acted on in Washington, D.C."
Perconti said, "The utility construction industry will benefit tremendously from the new federal infrastructure law we worked on last year, but in many respects, the fight in our world is just beginning. Many challenges await, but so do many opportunities. Having a robust presence in Washington is more important than ever."
Jaime Steve can be reached at jsteve@gasolutions.net, and Zack Perconti can be reached at zperconti@gasolutions.net. Tags: Government Affairs