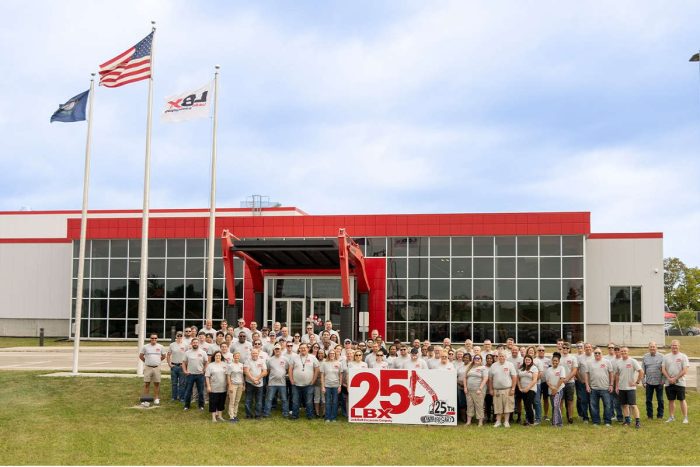 LBX Company celebrated its 25th anniversary on Sept. 27 with a special event at the LBX Customer Experience Center in Lexington, KY. The event was attended by employees and retirees and featured various activities, including food, music, and outdoor games.
In his opening remarks, LBX Company's CEO Eric Sauvage thanked employees for their hard work and dedication over the past 25 years. He also highlighted the company's commitment to customer service.
"We are very proud to celebrate our Silver Jubilee!" says Sauvage. "We have faced challenges and enjoyed many rewards over the past 25 years. I am truly grateful to all our talented and dedicated employees for their passion for our business. Additionally, on behalf of LBX, I would like to thank our customers, dealers, and business partners for their business and partnership. We have all the reasons to be excited about our future!"
Link-Belt Excavator Company, alongside its parent corporation, Sumitomo, has launched 6 product series spanning 25 years, including Quantum, LX, X2, X3, X4, and X4S. Additionally, the Forestry 40 Series was launched in 2015, and the 40 B Forestry Series launched this year.
LBX has rapidly grown to provide industry-leading excavators, material handling, and forestry products. As the company continues to expand throughout North America, its subsidiary, LBX do Brasil, follows these same principles as they distribute and support Link-Belt excavators in Latin America and Brazil.