NUCA's Texas chapter delegation enjoyed the view of the U.S. Capitol Building from the Cannon House Office Building.
It's spring in Washington, D.C. again, and that means America's utility construction industry members are talking to their federal lawmakers and staff at NUCA's annual Washington Summit about infrastructure and what we build to make our communities stronger.
If you haven't been to a Washington Summit before, you are missing out on one of the most unique benefits NUCA offers to its Chapters and our members.
This year's Washington Summit is scheduled to run from May 15-17. For those arriving early, the "Celebration of Construction" sponsored by the Association of Equipment Manufacturers (AEM), NUCA, and other associations, and held on the National Mall May 14-16, promises to be an exciting complementary event. NUCA will have a booth, along with several NUCA National Partners displaying construction equipment and technology. These NUCA members will be on hand educating attendees on the variety of career paths in the underground utility construction industry.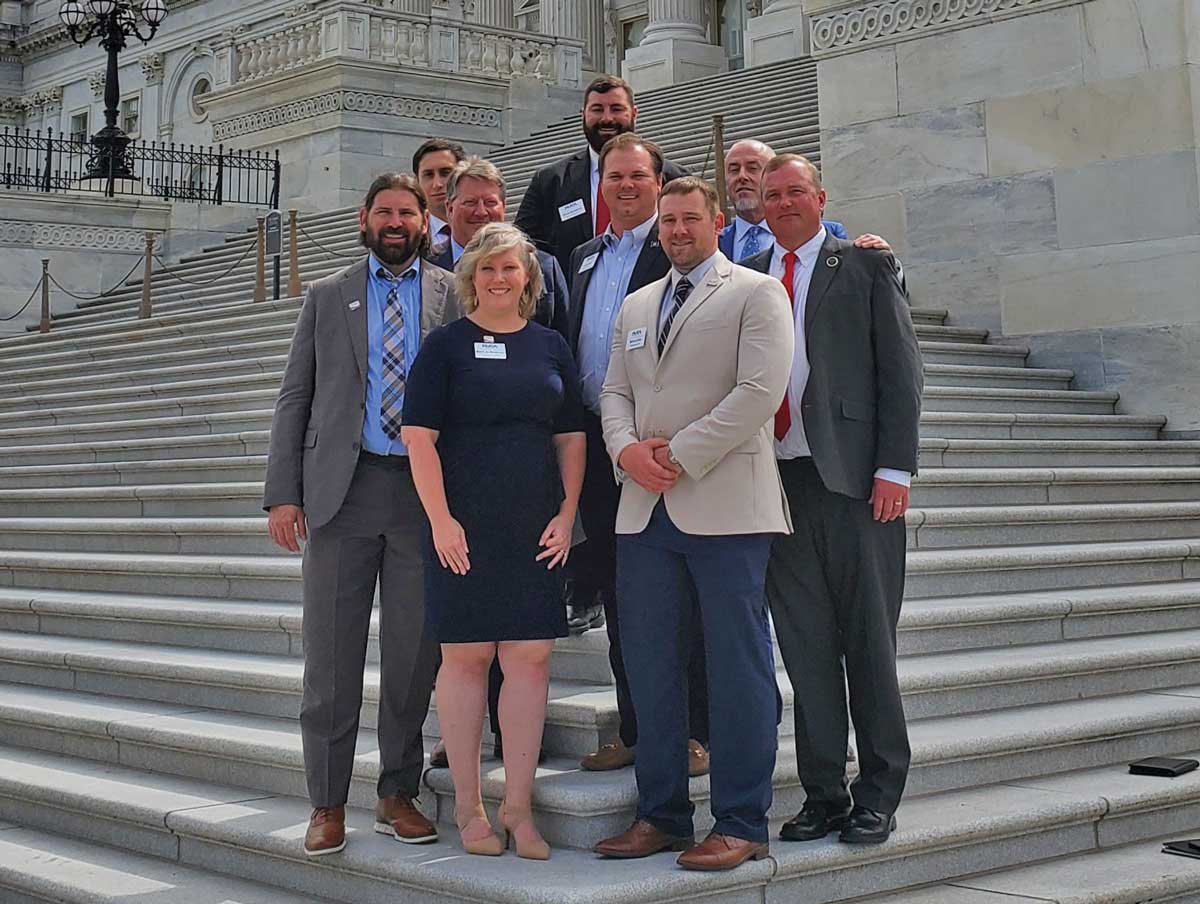 NUCA of Kentucky members and NUCA National leadership remember their day on Capitol Hill.
As at every Summit, our Board of Directors and NUCA committees will hold their meetings May 15-16, and all members are invited to attend.
On our Summit's May 17th Capitol Hill day, we're going to be meeting with both House and Senate lawmakers and their staff in their Capitol Hill offices during scheduled meetings. As always, the day will start with a breakfast briefing laying out for attendees the latest news from Capitol Hill. Then it's off from 9:30 a.m. to 4:00 p.m. to meetings with your Senators and Representatives on Capitol Hill.
We'll end the meeting with our fun Congressional Reception, where you can network with attendees, lawmakers, Congressional staff, and other invited government and industry guests.
It's easy to attend Washington Summit. Your Chapter will make the meeting appointments for you, and you'll be part of a Chapter delegation meeting with the lawmakers representing your state or region. NUCA National provides briefing materials and advocacy tips.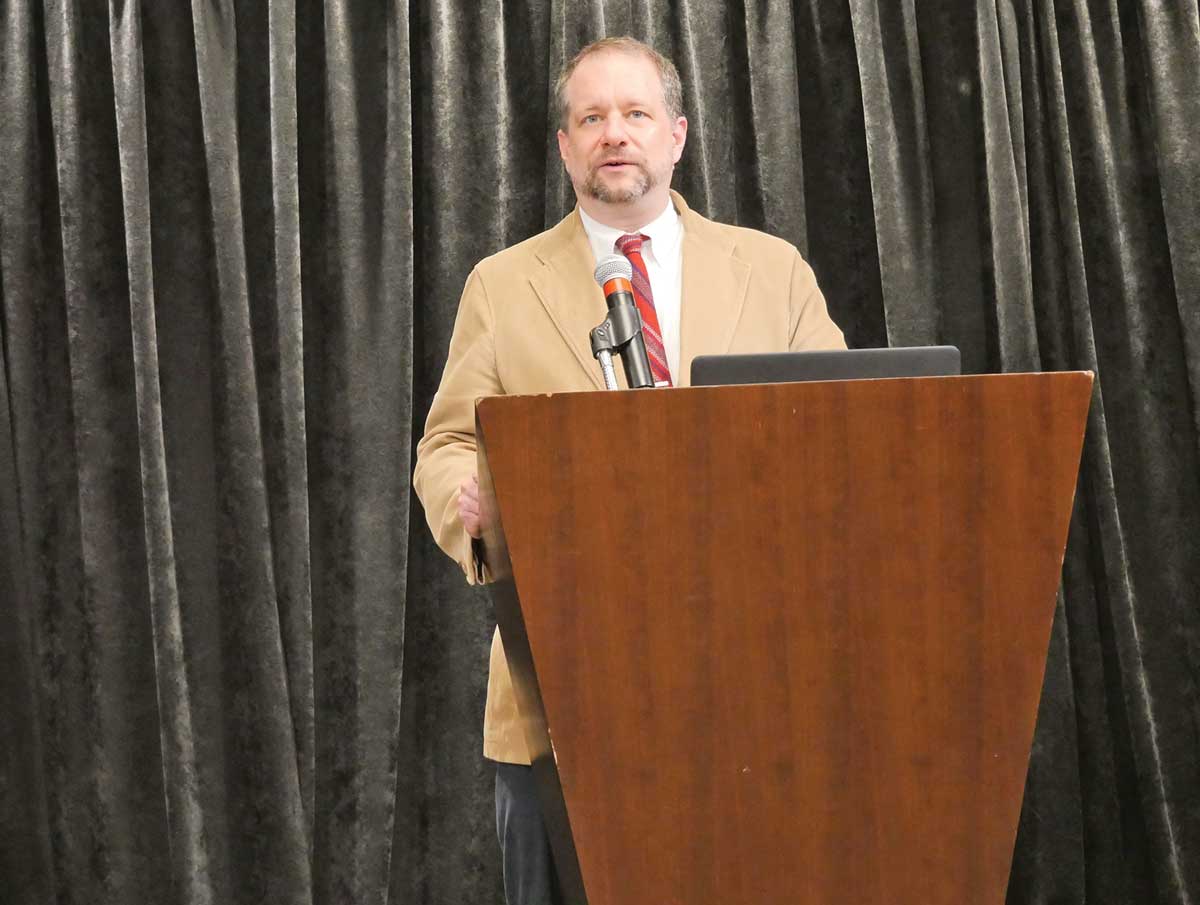 2022 Summit attendees heard the latest news on water infrastructure legislation directly from Ryan Hambleton, staff director of the House water infrastructure subcommittee.
This Summit, our advocacy program includes:
IIJA Implementation Oversight. The billions of dollars found in the 2021 infrastructure law should be carefully managed investments in the future of American water, wastewater, broadband, and other utility infrastructure. NUCA will work to protect that funding and ensure its effective implementation in a way that lets our members get to work.
Private Activity Bonds. Despite the billions in additional federal investment NUCA helped deliver, the gap between needs and investments is still substantial. Billions of dollars could be made available for infrastructure funding if federal legislation initiates regulatory changes that lift private activity bond state volume caps.
Workforce Development/Labor Issues. The construction industry is facing a labor shortage over the next several years and seeks to promote more workforce development programs and initiatives, and other possible solutions to help build the workforce. We will also discuss our opposition to certain legislation and executive orders, such as the PRO Act and government-mandated project-labor agreements, that will hurt the industry and our ability to build cost-effective projects.
Lead Pipe Replacement. 6.1 million lead service lines remain in use in U.S. cities and should be replaced immediately for improved public health. We will make the case that additional resources will be needed to finish this vital job, and talk about the continued importance of federal investment in our nation's water infrastructure.
Chapter Issues. And other issues important to your NUCA Chapter and our members! We encourage our Chapters to bring their own legislative ideas to the Summit to discuss with their lawmakers.
The 2023 Washington Summit headquarters will be the Holiday Inn Washington Capitol—National Mall, 550 C Street S.W., Washington, DC 20024. It's a new venue, about four blocks away from the U.S. Capitol Building, and near the Mall's south-side museums.
We hope every NUCA member takes advantage of this membership benefit and attends this year's event. Summit registration, hotel registration, fact sheets, and more can all be found at the Summit's website, www.WeDigAmerica.org.
Robert Baylor is the NUCA Director of Communications Tags: Government Affairs, Legislation, March/April 2023 Print Issue