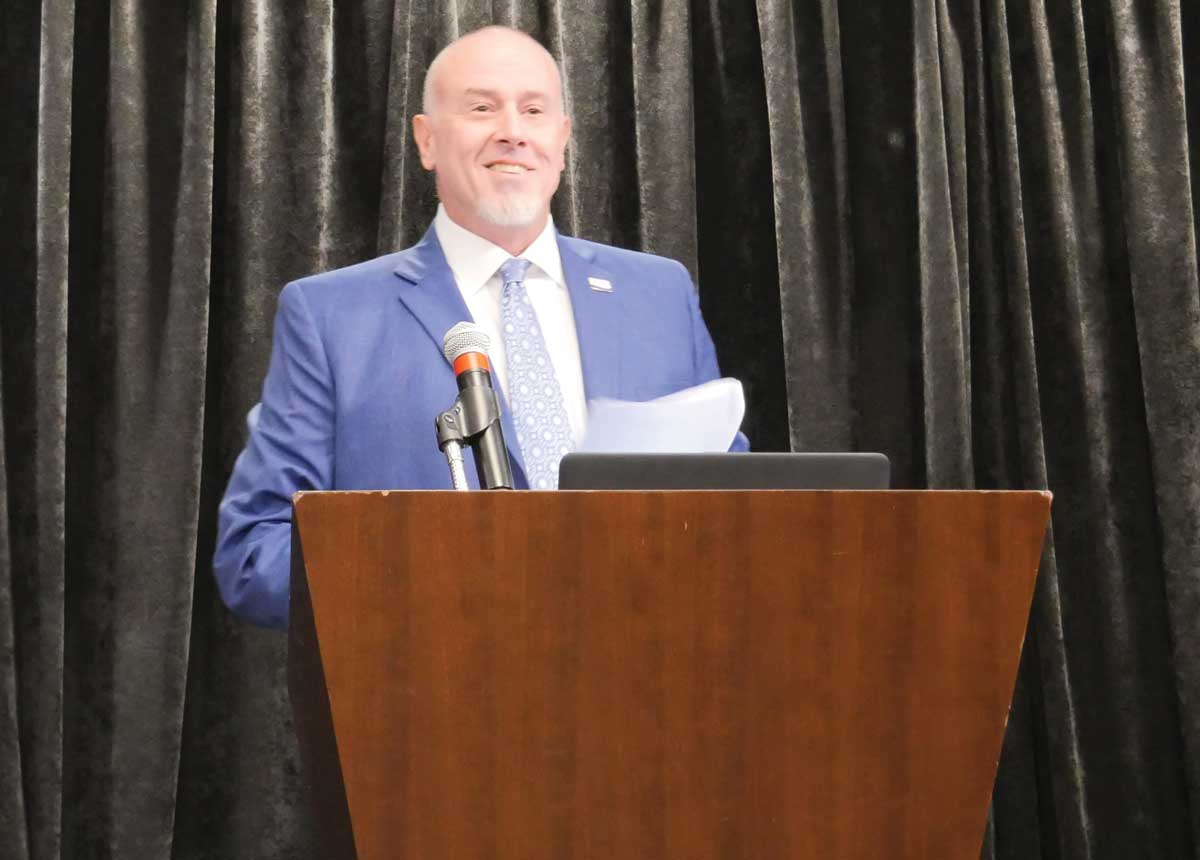 There are generally two paths into the construction industry: by birth or by happenstance. For Tom Butler, the route was the latter. After serving a four-year hitch as a Security Specialist in the Air Force, followed by stint playing bass guitar for a New Mexico-based band, Butler found himself studying mathematics at the University of South Florida, initially with the idea of becoming a math teacher.
But while attending school, Butler heard about a job opening through a friend, an attorney whose clients included the owner of a local utility construction company in need of an estimator. "I didn't have any experience, but he needed help and trusted that I would be able to figure it out," Butler recalls. "That was almost 20 years ago and I have been in construction ever since."
Right from the start, Butler was engaged with the market. "That job wound up being a lot of fun," Butler says. "I definitely enjoyed the fact that you are constantly learning things in construction, and the fact that no two jobs are the same. You have to approach every job on its own merits as you look at the plans."
The fact that the company was small had the added benefit of allowing Butler to wear many hats, and learn all facets of the industry. "It was a great opportunity in that I got experience across the board," he says. "When I wasn't estimating, I would be out on the jobsite shooting grades or moving dirt – although I didn't do it long enough to get any good at it! But that experience in the field really helped me to understand how to estimate work."
Today, Butler is Director of Preconstruction Services at Petticoat-Schmitt Civil Contractors Inc. in Jacksonville, Florida, a position he assumed in October 2022 after serving most of his construction career in the Tampa area.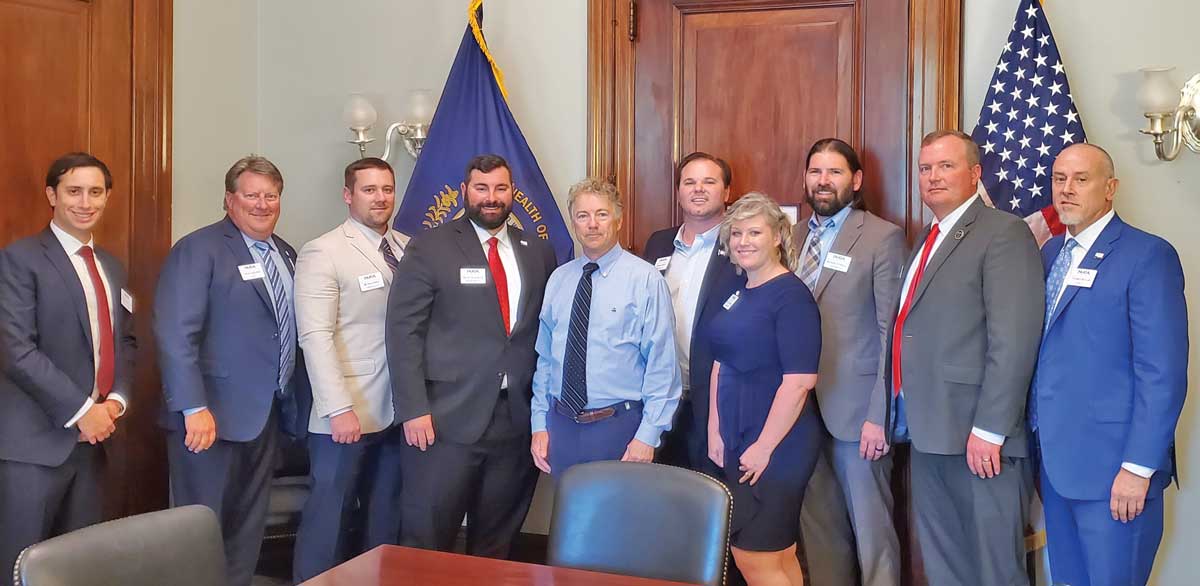 Tom [far right] with NUCA and KY Chapter leadership with Sen. Rand Paul (R-KY).
NUCA Ties
It wasn't too long into his construction career that Butler had his first experience with NUCA through the Suncoast Utility Contractors Association (SUCA). When Butler had moved on to another contracting firm, he began attending SUCA meetings at the behest of the company's vice president, an ardent NUCA supporter and former SUCA chair. Following a move to a new company, Butler volunteered to serve on the SUCA board when that company's representative left the firm.
"Being a part of SUCA and serving on the board were always interesting to me, and it was something that I enjoyed doing," he says. "It could be challenging at times, but the fact that you're trying to do something good to help the industry is very rewarding. And at the local level, it is great to see when a group of competitors put their differences aside and work to make the industry better. It is a testament to how good so many people in our industry are."
After rising through the ranks and serving as SUCA chairman, Butler got involved with NUCA National, where he has followed a similar path. Butler served on the Government Relations committee, eventually becoming chairman, before joining the Board of Directors and then assuming the role of NUCA chairman. Interestingly, Butler becomes the fourth Petticoat-Schmitt employee who has served as NUCA chairman, following Ryan Schmitt, Jeff Rumer and Lauren Atwell.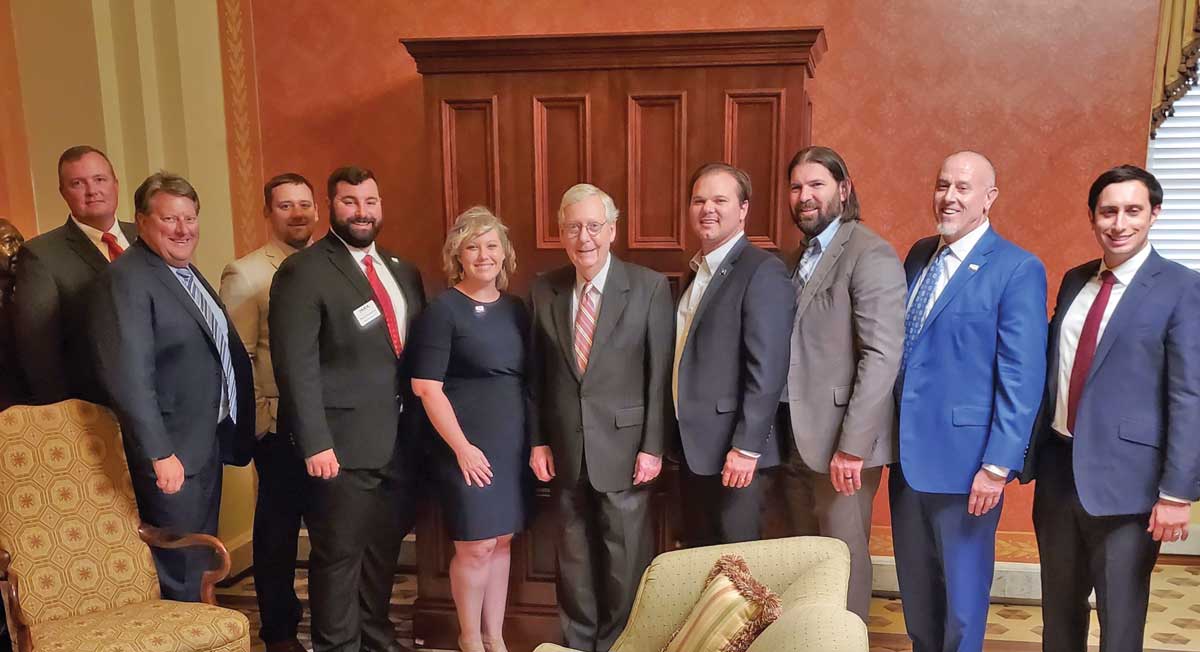 Tom [2nd from right] with NUCA and KY Chapter leadership with Senate Minority Leader Mitch McConnell (R-KY).
"While the local level is unique in that you are working side-by-side with your competitors, the national level is rewarding because you are working with people who are personally invested," Butler says. "They are there because they really want to be there and they want to have a positive impact on the industry."
Butler enters his chairmanship with NUCA on the upswing. The association has increased membership and added new chapters across the country. Butler credits past chairs and strong leadership as reasons for the growth.
"The people who came before me had great ideas on how to make NUCA better," he says. "One key development was creating a Strategic Plan, which has become a living, breathing document that helps keep us focused on our goals so that we are not just sitting back and hoping that good things happen for us."
Another positive development, according to Butler, has been the input of the local chapters on the national agenda. "There is better back and forth now between NUCA National and the chapters," he says. "Chapters are more engaged and communicating their needs, and NUCA National in turn is better able to help provide what the chapters need to be successful. It is a case of everyone working together."
Tom at the 2019 Summit.
Looking Ahead
As recent past chairmen have focused on member recruitment and retention, Butler is pushing his own take on that theme: Make NUCA Yours. "We want everyone to have a really good reason to stay engaged with NUCA," he says. "It is my belief that you can find something in NUCA that drives your passion. For me, that was Government Relations, but for others it may be any number of topics or committees. We want people to get involved with the things they enjoy and are passionate about. An active and engaged membership is a great selling piece for the association, and collectively we can make NUCA stronger."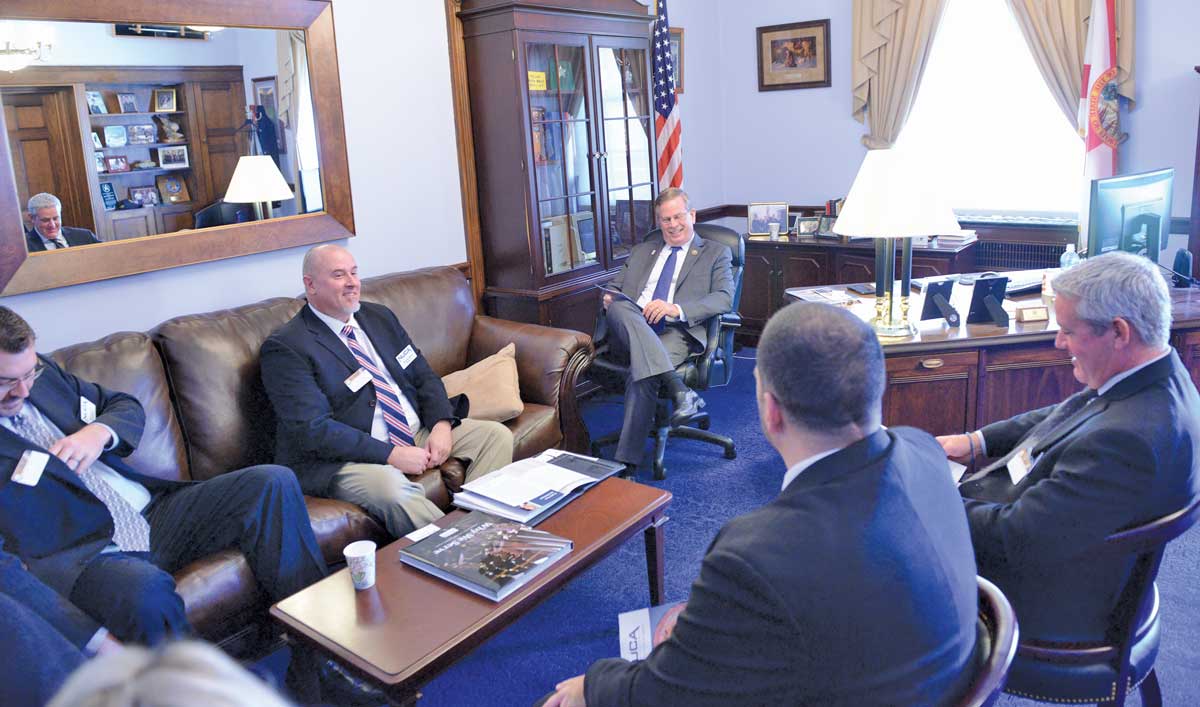 Tom with the Florida Chapter delegation at 2016 Summit Capitol Hill meeting, with Rep. Richard Nugent (R-FL).
NUCA has scored recent victories on the legislative front, but working to build on those successes will also be central in the coming year. "We need to continue making our opinions heard in Washington on topics like limiting oversight on IIJA implementation, working to allow the use of Private Activity Bonds for infrastructure spending, and positively affecting workforce development," Butler says. "Despite the recent wins, we cannot let up."
Butler's term as Chairman of the Board began at NUCA's Annual Meeting held March 13 in Las Vegas and will run through the 2024 Annual Meeting. After his term is completed, he will continue to serve on the Board of Directors as Immediate Past Chairman.
NUCA Chairs
1966- Peter Ellis
1967- Tom Marinelli
1968- Tom Marinelli
1969- Joe D'Annunzio
1970- Harold Schneider Jr.
1971- Harry Peyton
1972- Anthony Shuttle
1973- Fred Compagni
1974- John Leach
1975- Peter Inzero
1976- Bill Lee
1977- Ed Cruz
1978- Ken Goodwin
1979- Dave Shevock
1980- Paul Carson Jr.
1981- Gorman Pinkston
1982- Dan Carapellucci
1983- Bill Burgett
1984- Leon Asadoorian
1985- Loretta Simmons
1986- Gerry Kenny
1987- Vic D'Geronimo
1988- Rick Egge
1989- Jay Matricciani
1990- Mike Ellis
1991- Ron Pacella
1992- Delaine Nelson
1993- Gerry Dorfman
1994- Ted Bragger
1995- "Spunky" Thaxton
1996- Johnny Hal
1997- Walter Gainer
1998- Lino DeAlmeida
1999- Andy Mayts
2000- Angelo Di Paolo
2001- Jeff Weitzel
2002- Thomas Henkels
2003- Mark Accetturo
2004- William Bowman
2005- Cheryl Yoder
2006- Jim Stutler
2007- James King
2008- Terry Dillon
2009- Lyle Schellenberg
2010- Dan East
2011- Ryan Schmitt
2012- Ryan Schmitt
2013- Florentino Gregorio
2014- Ron Nunes
2015- Bruce Wendorf
2016- Jeff Rumer
2017- Kara Habrock
2018-Mark Fuglevand
2019-Dan Buckley
2020-Fred Chesney
2021-Lauren Atwell
2022-Ryan Kinning
2023-Tom Butler
Tags:
March/April 2023 Print Issue
,
NUCA