Preventing Suicide in Construction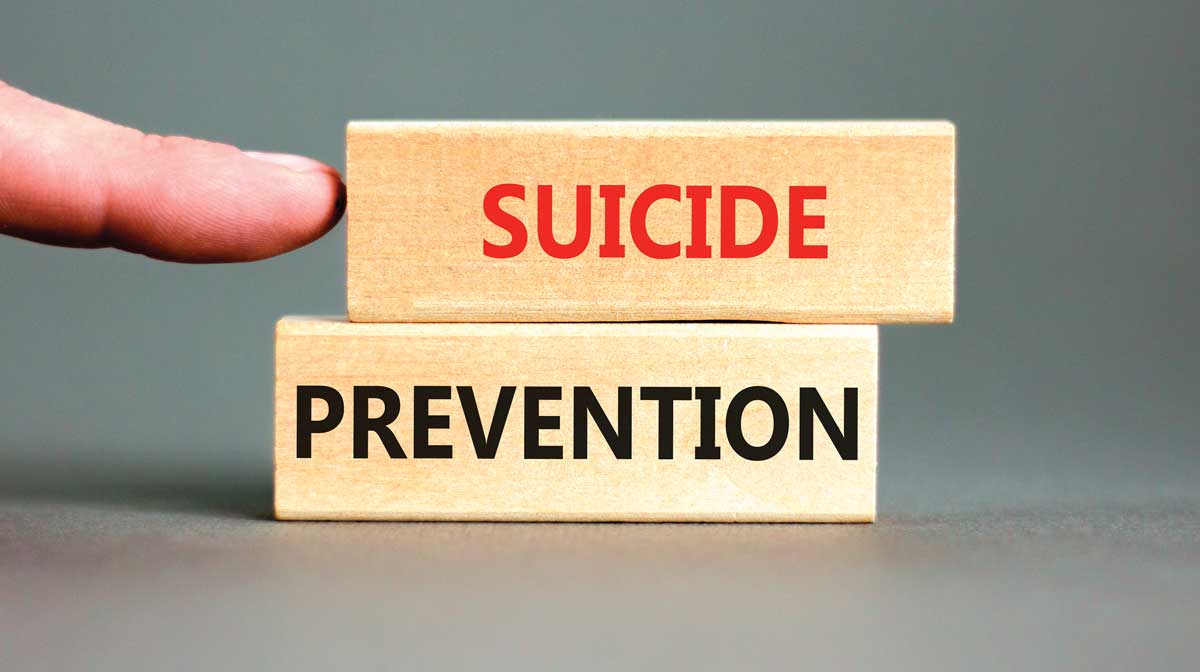 NUCA Pledges Open Industry Discussions to Prevent Suicide
Due to the elevated rate of suicide in construction and to deliver a welcoming environment to its member's employees, executives of NUCA joined other associations and organizations on Feb. 7, 2023, at the Florida Transportation Builders Association (FTBA) Construction Conference in Orlando, Florida, in signing a joint proclamation to reduce construction industry suicides.
Suicide in the Construction Industry
Tragically, a suicide occurs every 12 minutes in the United States. While these incidents touch every industry, one industry has felt the impact of suicide in recent years – construction and extraction (mining, oil/gas, etc.). A Centers for Disease Control study found that in 2012 and 2015, suicide rates were highest among males in the construction and extraction occupational group.
"The construction industry is kind of a perfect storm of all the risk factors that we know contribute to suicide risk," says Sally Spencer-Thomas, lead of the Workplace Task Force within the National Action Alliance for Suicide Prevention.
That "perfect storm" involves several factors contributing to such a high suicide rate among construction employees. First, construction employees in the U.S. are predominantly white, middle-aged males, who have the highest rate of suicide among the general population. 38 percent of construction employees in the U.S. in 2018 were between ages 45 and 64. Coinciding with this statistic is the fact that in 2017 the highest suicide rate in the U.S. was among males between ages 45 and 54, according to the American Foundation for Suicide Prevention.
In addition to these demographic data, elements within the construction culture can play a role in employees not talking about issues that can lead to suicide or not seek help if they need it.
"The culture of risk-taking, stoicism and self-reliance in the construction industry certainly makes for courageous and hearty employees, but it also increases risk for suicide in that this occupational group is least likely to reach out when there's a problem," says Spencer-Thomas.
The often-transient nature of the construction workforce can create an environment in which employees are not as connected to a workplace community. Having a consistent workplace can increase the sense of belonging and provide stability in pay and access to healthcare.
Coupled with these factors is the crisis of opioid abuse by construction employees using the drugs as a means of pain management, particularly because opioid abuse is associated with a 75 percent increased likelihood of a suicide attempt. When discussing suicide issues with your workforce, it's important to look beyond mental health alone and look to the other factors that can contribute to suicide, including job strain, sleep disruption, bullying or harassment, and other workplace and environmental stressors.
Signed by Industry, Association & Government Leadership
The proclamation notes that organizations which have support systems and formal processes to assist their employes in seeking and finding help in times of personal distress are more resilient to those in distress and their coworkers.
"One death by suicide is one too many," said Doug Carlson, NUCA's Chief Executive Officer. "With this signed pledge, NUCA will take the lead in our industry to provide an optimal environment to encourage the employees of our members to discuss their mental health struggles without fear or repercussion or reprisal. Everyone has an expectation and a right to work in a safe and healthy environment where open, honest, and meaningful conversations around this difficult topic of suicide and mental health are encouraged."
The proclamation was signed by Carlson, Florida Secretary of Transportation Jared Perdue P.E., FTBA President Anath Prasad, P.E., Suncoast Utility Contractor Association Director Theresa Mannix, and 16 others representing construction industry companies or associations, and related governmental departments.
NUCA National and our chapters have publicly pledged to promote awareness of suicide and mental health wellness in our industry. Now you can, too: please sign the pledge to show support for your fellow employees. The official proclamation and online pledge are found at www.theasphaltpro.com/suicide-proclamation/. Tags: March/April 2023 Print Issue, Safety Management, Suicide Prevention