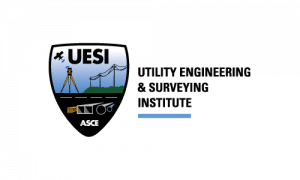 Due to the continued increase in the number of subsurface utility hits per year in the United States to over 380,000 per year, Colorado has taken the lead in mandating that this is unacceptable and passed legislation mandating that Subsurface Utility Engineering (SUE) utilizing ASCE 38-02 be incorporated into excavation projects.
As a result, ASCE'S Utility Engineering and Surveying Institute (UESI) has teamed with the Buried Asset Management Institute-International (BAMI-I) and the Colorado School of Mines to hold its sixth UESI Utility Investigation School, Dec. 16-19, 2019, in Golden, Colorado. This short course will give practitioners the knowledge and tools to provide competent utility investigations in accordance with accepted national standards (ASCE 38) and to defend against claims through this knowledge and its documentation.
The course will discuss the interface between Colorado Senate Bill SB 167 and ASCE 38. The lecture series will include three 10-hour days, with testing. In addition to the classroom lectures, a one-day field demo will be held where participants will be offered hands-on experience with the ground penetrating radar and other pipe locating tools. This four-day school will be taught by the foremost experts in the geophysics and subsurface utility engineering field. Colorado DOT will also speak on their compliance and permitting program with SB 167.
This course is designed for:
Engineers and surveyors and project managers providing deliverables that include results and depictions of utility investigations.
Consulting engineers, employees of utility companies, state DOTs and local highway agencies, regulatory agencies, local governments, etc.
Fees include manuals, daily refreshments, daily lunches and a dinner Wednesday evening. At the end of the course, students will receive 40 PDHs and a Certificate of Completion. If needed, CEUs can be calculated and issued individually.
The course director is Dr. Tom Iseley of BAMI-I and Jim Anspach of T2 Utility Engineers.
For more information or to register, contact Leonard Ingram at (334) 327-7007 or email leonard@engconco.com. Registration is also available online at the BAMI-I website.
RELATED: UESI Pipelines 2019 Conference A Unique Experience
Tags: BAMI-I, UESI, Utility Locating